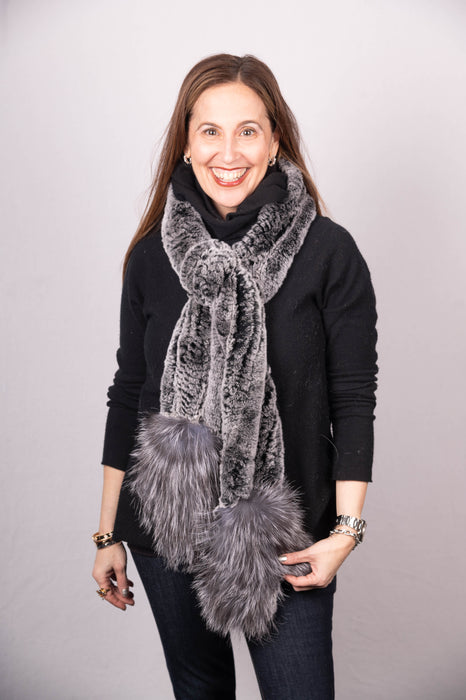 Chinchilla Rex Rabbit Scarf with Silver Fox Fur Trim
What is better than one accessory? Two!! This scarf is equipped with built in mittens that provides for a dual look. The pop of the silver fox gives this scarf another unique dimension. It can be worn as regular scarf long, tied up, or even wrapped around. The mittens make this scarf truly a great gift item to give or receive.
Warm
Comfortable
Butter soft rex rabbit
Deluxe fox
Mittens
Also available in white.